Rod Seals, also known as Gland Seals, Headbush or Neck Seals are an integral part of any hydraulic or pneumatic cylinder system. Essentially, they are designed to seal between a cylinder's rod and gland.

The Rod Seal acts as a pressure barrier to maintain and regulate the operating fluid when a cylinder is in dynamic motion, and so plays a key role in preventing leakage and corrosion.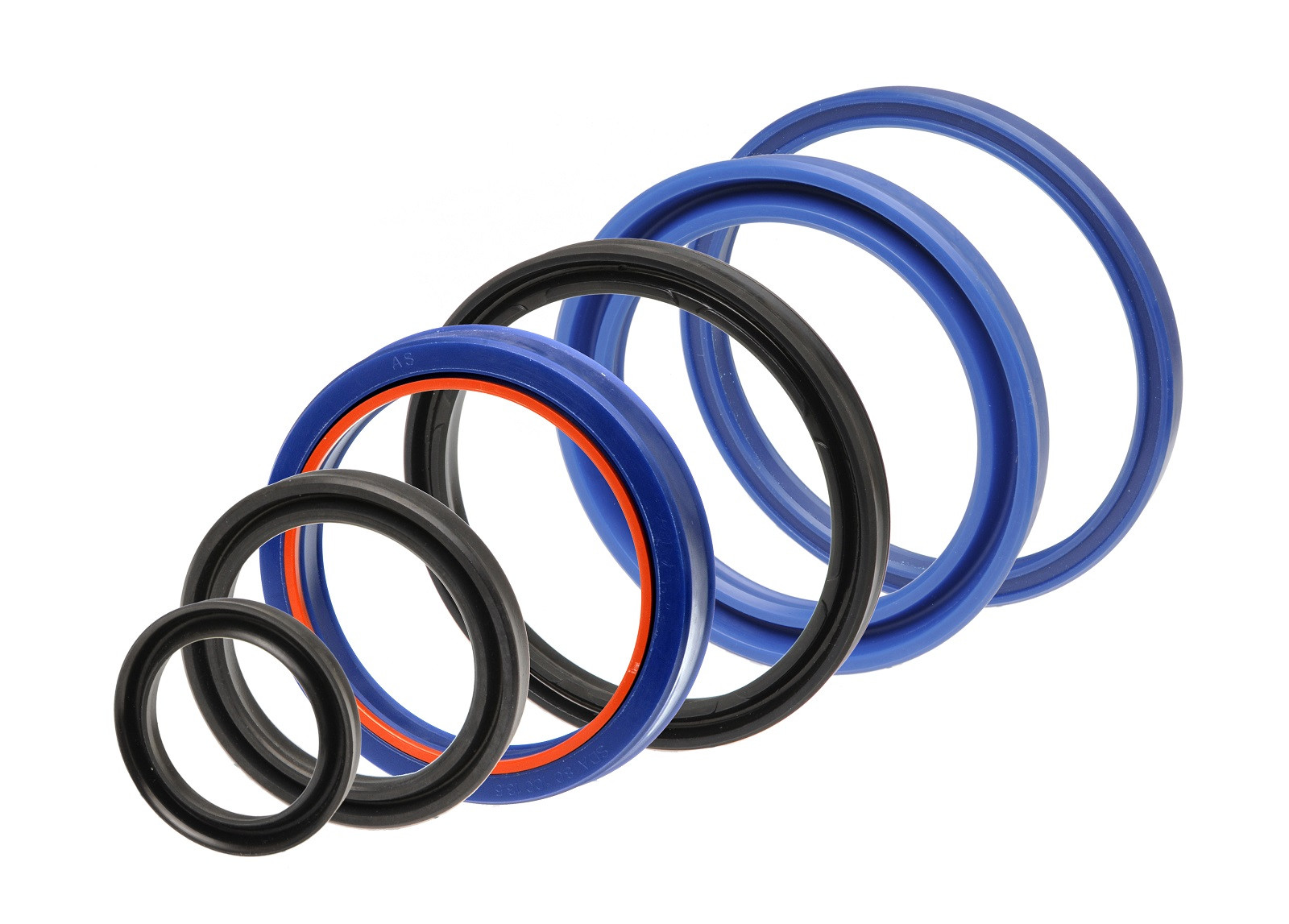 They do this by sealing the pressure from one side (single-acting) or from both sides (double-acting) and work together with a Wiper Seal to protect the system from external contaminants.
For more heavy duty applications, a Buffer Seal can be used alongside a Rod Seal to provide even further resilience.
Rod Seals come in a variety of sizes, styles and materials, to meet the parameters of the cylinder's application and operating conditions.
High pressure, extreme temperatures, fluid compatibility, working environment and legislation standards will all have an impact on the chosen material of seal.
The range of Rod Seals include;
Grooved Rod Seals – A single-acting seal with an anti-extrusion ring on the internal diameter.
Rod Composite Seals – Energised by an o-ring, to provide low friction, non-stick/non-slip hard-wearing sealing.
Rotary Rod Seals – Used to seal a rotating shaft.
Rubber & Fabric Seals – When this type of material best suits the application.
T-Seals – T-shaped seal with two back up rings to help prevent extrusion.
Vee-Packing (Chevron) Seals – Multiple-lipped seals packed together in groups of three or five, used in medium to heavy duty applications.
If you require any further advice regarding Rod Seals and their applications, then our knowledgeable team at FPE Seals would be happy to help.
We stock, source and supply a fully range of Rod Seals. Can't find what you're looking for? We can also manufacture the seals to your specification, in a full range of materials to meet your exact requirements.